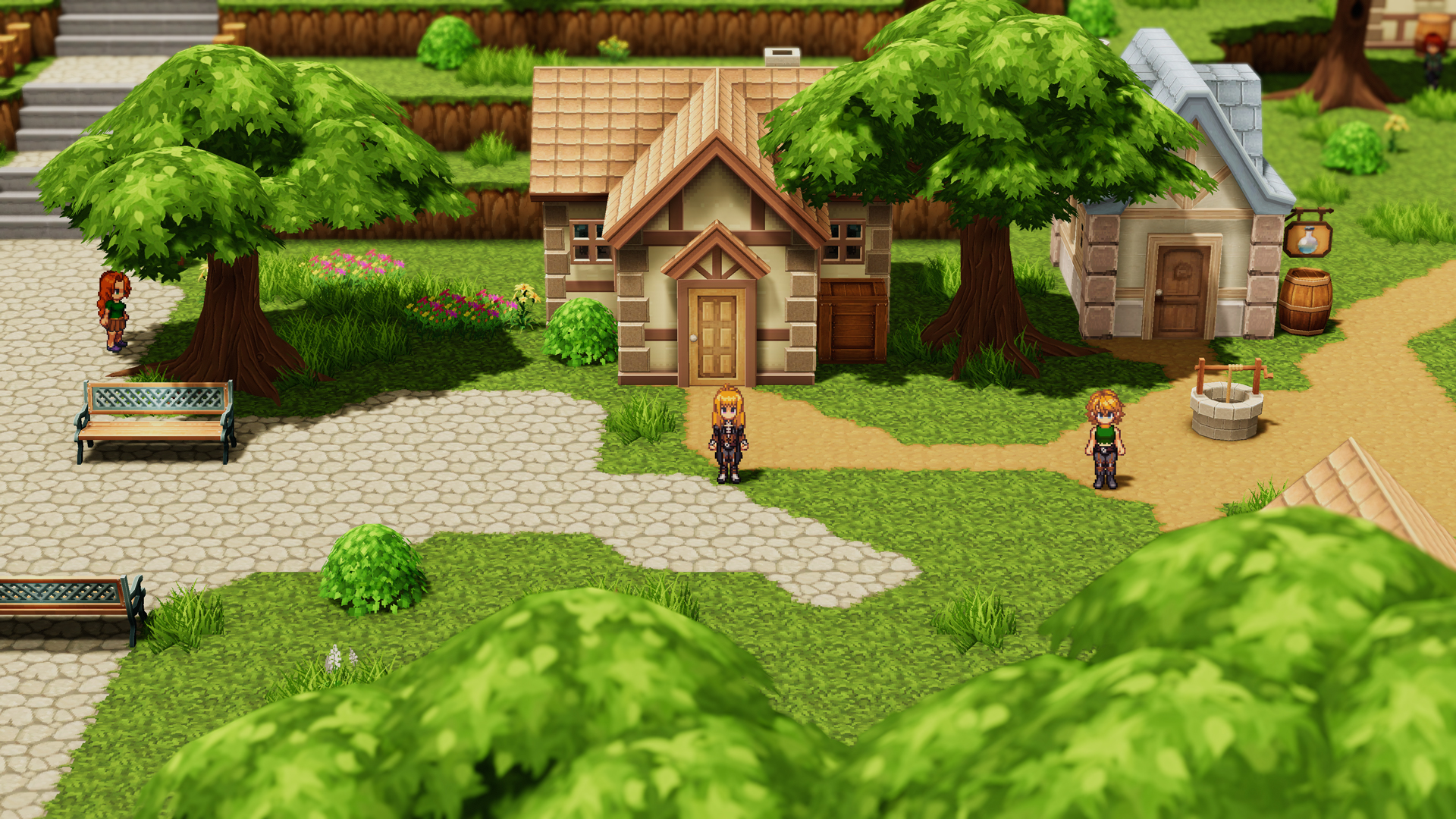 Cecilia (Working Title)
A downloadable game for Windows, macOS, and Linux
Cecilia is a wondering adventurer in search of odd jobs, treasure, or just something new to see. She never stays anywhere for very long and doesn't care to settle. Her journey's have led her to Hollinsborough, a quiet little town with the friendliest of people.
Controls:
Movement: WASD / Arrows

Action/Interact: Spacebar
Menu/Cancel: X / ESC

Sprint: Shift

Supports XBOX Controller Input
Credits:
Story/Characters: Jacob Mann
Character Art: Stella Character Generator
Monster Art: JosephSeraph
Music: Degica / GameDev Market
Level Design: Jacob Mann
Nature assets - Jacob's Nature Pack
SMILE GAME BUILDER Engine
Download
Click download now to get access to the following files:
CeciliaUpdate01.zip
168 MB
CeciliaMacUpdate01.app.zip
182 MB
CeciliaLinuxUpdate01.zip
186 MB
Comments
Log in with itch.io to leave a comment.
Good job on this! I look forward to seeing what you come up with next.
BTW: This is so awesome I went and bought most of your asset packs!
(my wallet currently hates you :) )
Wow, great job! I really look forward to playing the full game! Cheers!
Are you activelly working on this game?
Yes, I'll be updating with some more screenshots next Saturday. :)
Nice!
So I'd like to point out a few things that I noticed (maybe you already have these noted down on "to improve", but in any case, here it goes):
The "running up/forward" animation is really weird, seems like there are a few frames missing.
When you use the fire magic on an enemy which is not in the frontmost layer, the animation looks like it is hitting the one in front of it. On unity and godot, you could set the animation to the same layer as the target enemy, but I've never used the SGB, so I can only point that out :( .

There are some NPCs that are walking super fast, and it makes it hard to speak to them.
Btw, I'm the one who asked you to compile it to linux.

Im glad you were able to play it since I have no way of testing the Linux version myself. Thanks for the feedback! I'll definitely look into the spell issue. I didn't have time to properly clean up the character animations so it's definitely something I plan on working on now I have the time. Thanks again!
How did you compile it to linux?
Through unity and the Linux export module.
Pretty interesting- and looks amazing :) Be interesting to see how it turns out.
This is an amazing concept, I wish you the best of luck in developing it!